Get an inside look at our loving, Christian culture and vibrant learning environment.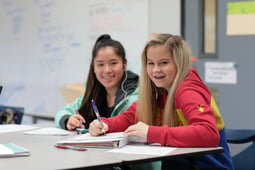 Thinking about school options for your child? Visiting is one of the best ways to know if a school is right for your family.
Please take advantage of this opportunity to see C.S. Lewis Academy in person on Wednesday, June 20 at 10:00 am.
During your visit, you will:
Tour our campus and visit classrooms

Learn about the mission and vision of C.S. Lewis Academy

Ask questions about Christian education, curriculum, extracurricular activities, grade level programs and school wide events
Please take a moment and complete the form to let us know that you'll be attending. We can't wait to meet you!