What should be the outcome of your child's school years?
In many ways, real life begins at graduation for students—they begin to put their knowledge into use and manage their own relationships, spiritual growth, finances, and life plans.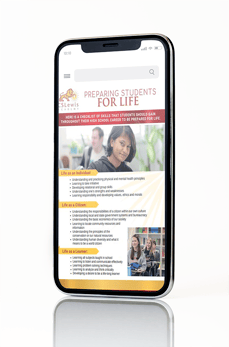 How can parents help prepare students to lead lives of learning that are personally rewarding, professionally satisfying, and of service to their local communities and beyond?
Download your free printable checklist for parents. You will receive a listing of skills and experiences that help enable students to develop qualities they need to be successful in life.