The True Purpose Behind CSLA's Athletics Program
Sure, you're encouraging your child to put down their tablet or game controller and do something. Preferably something active.
But why? Is it only valuable for your child to make first string on the soccer team or improve their layup technique?
As Christian parents, you've probably noticed the important spiritual and life lessons that are learned when kids are involved with school sports.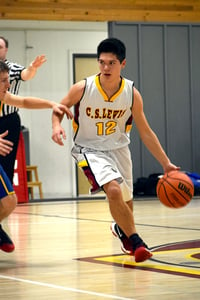 Watch our on-demand webcast and learn several key benefits for your child that come with involvement in a school athletics program and how it can help your child thrive at their school.
We'll answer the following questions:
Can athletics really promote life essential skills and benefits?

What are the advantages of being at a small, private school to a student athlete?

What life shaping opportunities can athletic programs provide to my child?
If you know a family or friend who might be interested in our webinar topic, please let them know that this resource is available!