You can assist CSLA financially through using these stores and their programs without an extra dollar coming out of your pocket! Help us allow these businesses to help us!
---
SHOP AT NAP'S THRIFTWAY?

Do you know that Nap's donates a portion of sales to CSLA? Each time you shop at Nap's, turn in your receipts to either campus office. For every dollar you spend, Nap's will make a donation to our school! It's THAT easy!
---
AMAZON SMILE

If you purchase items through amazon.com you can support C.S. Lewis by a simple adjustment! Just go to www.smile.amazon.com and set up your Amazon account to direct charitable contributions to C.S. Lewis Academy. All of your purchases need to be made through smile.amazon.com rather than the normal amazon.com website but there is no difference in the items you purchase, the prices, the shipping… NONE. Frequently Asked Questions may be answered at their website.
---
FRED MEYER COMMUNITY REWARDS PROGRAM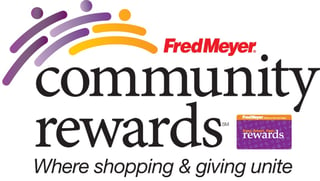 Where Shopping & Giving Unite. Support CSLA by shopping at Fred Meyer with your Rewards Card. Fred Meyer is requiring everyone to "relink" all rewards cards to the nonprofit of their choice.
Log onto their website, then do the following:
You will need to log into your Fred Meyer account, then choose the Non profit you wish to have your rewards card linked to and click on enroll. That is all you need to do.
Click here for more information.
Questions regarding these Rewards Programs can be directed to our Finance Office at: 503-538-6458 or finance@cslewiscademy.com