You may have a child already attending another school and you are considering transferring them to C.S Lewis Academy. In this case, you have probably developed questions and concerns regarding the transfer.
We are excited each year to welcome new students into our C.S. Lewis Watchmen family and see transfer students as an important and vital addition to our school.
Questions about CSLA academic standards and the student's pace and transition, the student life and ability to assimilate into the new environment, or even questions about our commitment to teaching a Biblical worldview.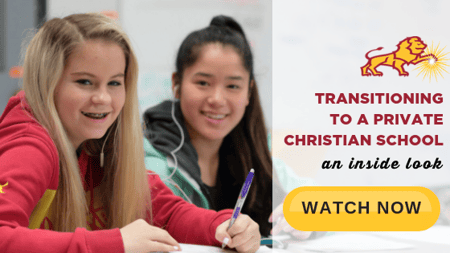 As we work with so many of these transitions each year, we understand that they might be challenging to the student and parent. Our admissions and administrative staff will work hard to make sure you get all the information you need to make this decision. When the new student begins their journey at CSLA, our faculty continues to work hard to assist with this transition and to make this change a positive experience.
To explore becoming a part of our C.S. Lewis Academy family, please contact our Admissions Coordinator, Kim Eubanks, by completing the form below.